On this page you can send your products to our team to develop the 3D model of the selected product. To go there, access the Products page on R2U App.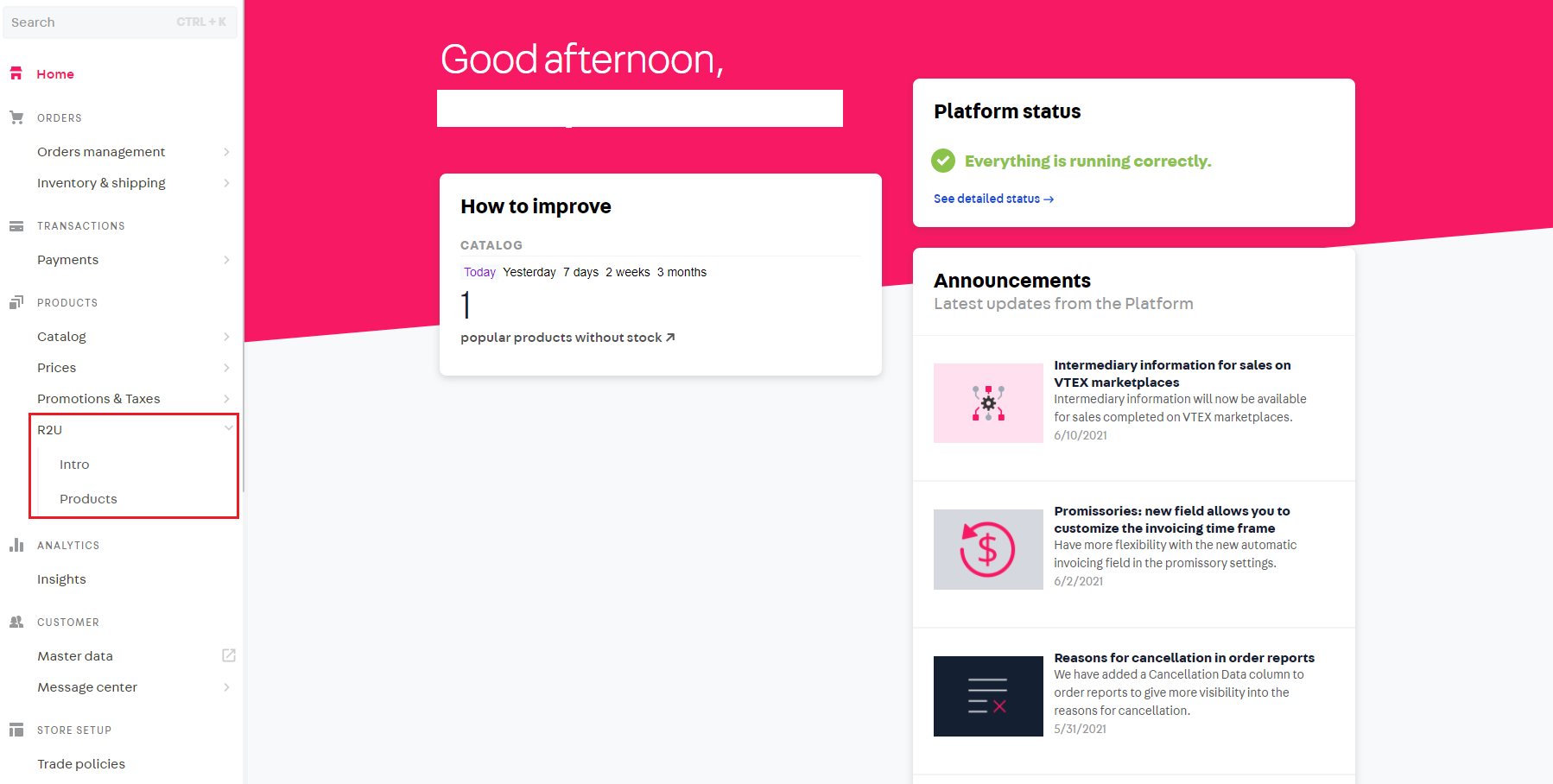 On the Send products Tab, can be seen every product of your store. Select the products wanted and click on Send button. This will send your products along with some data needed to model the 3D asset. Keep in mind that this process take some time.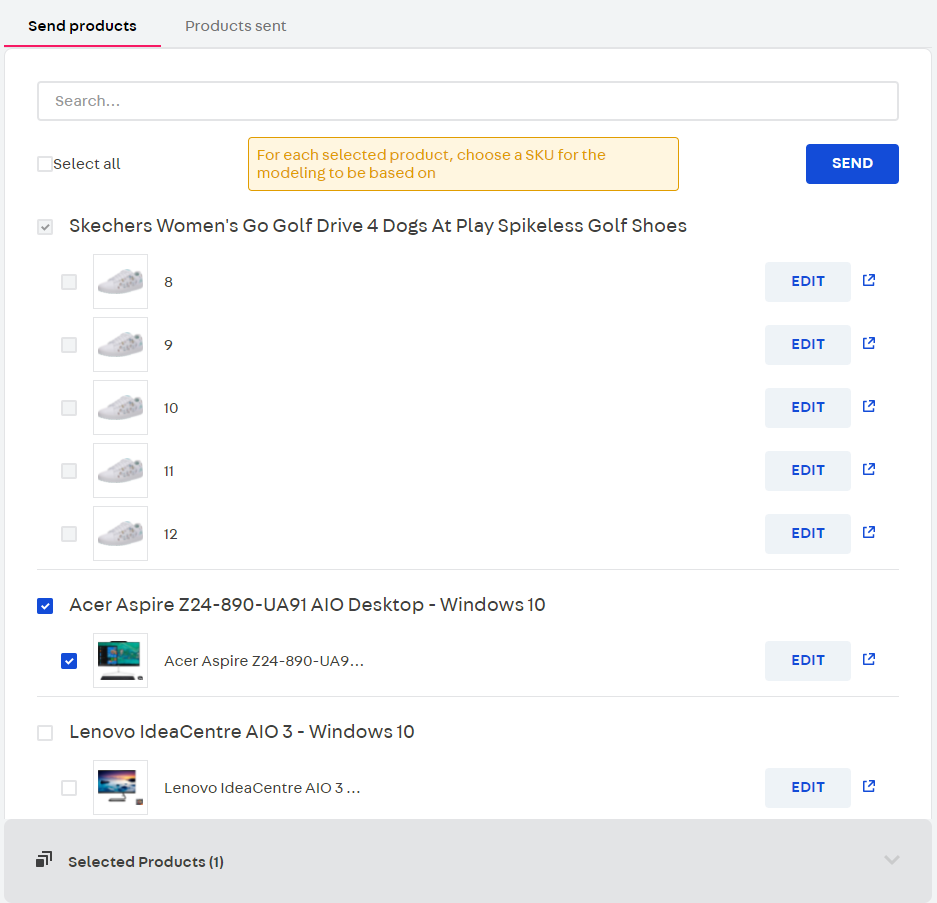 Note that you will be prompted with a warning if you try to send a product with missing information we need.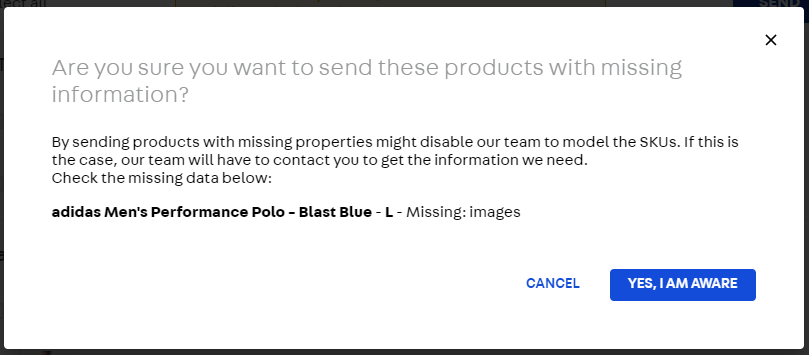 If you already have the 3D model made by your company, please contact us. This process is still not fully developed on our VTEX App.