Once you add R2U VTEX Integration to your VTEX Store, you will be prompted with our settings page. You don't need to fill the R2U key in this page. It will be automatically filled later.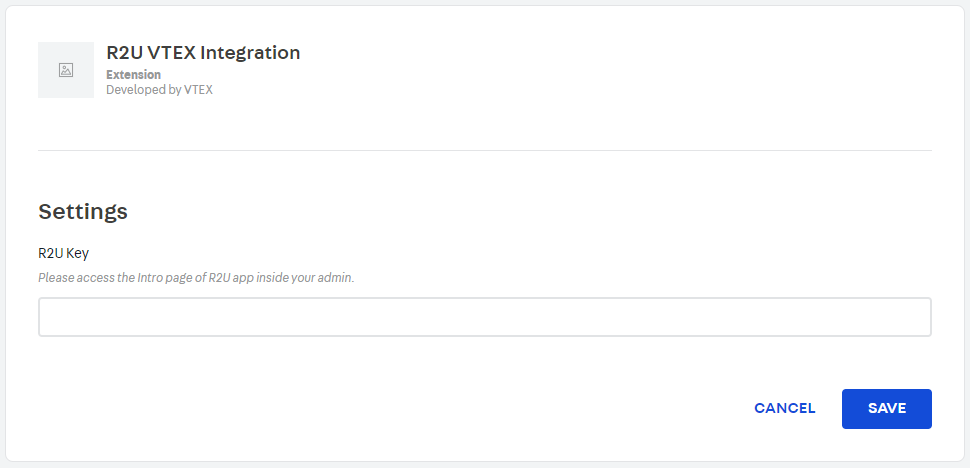 On your admin page, a new tab R2U must have appeared on your sidebar, below the Products category.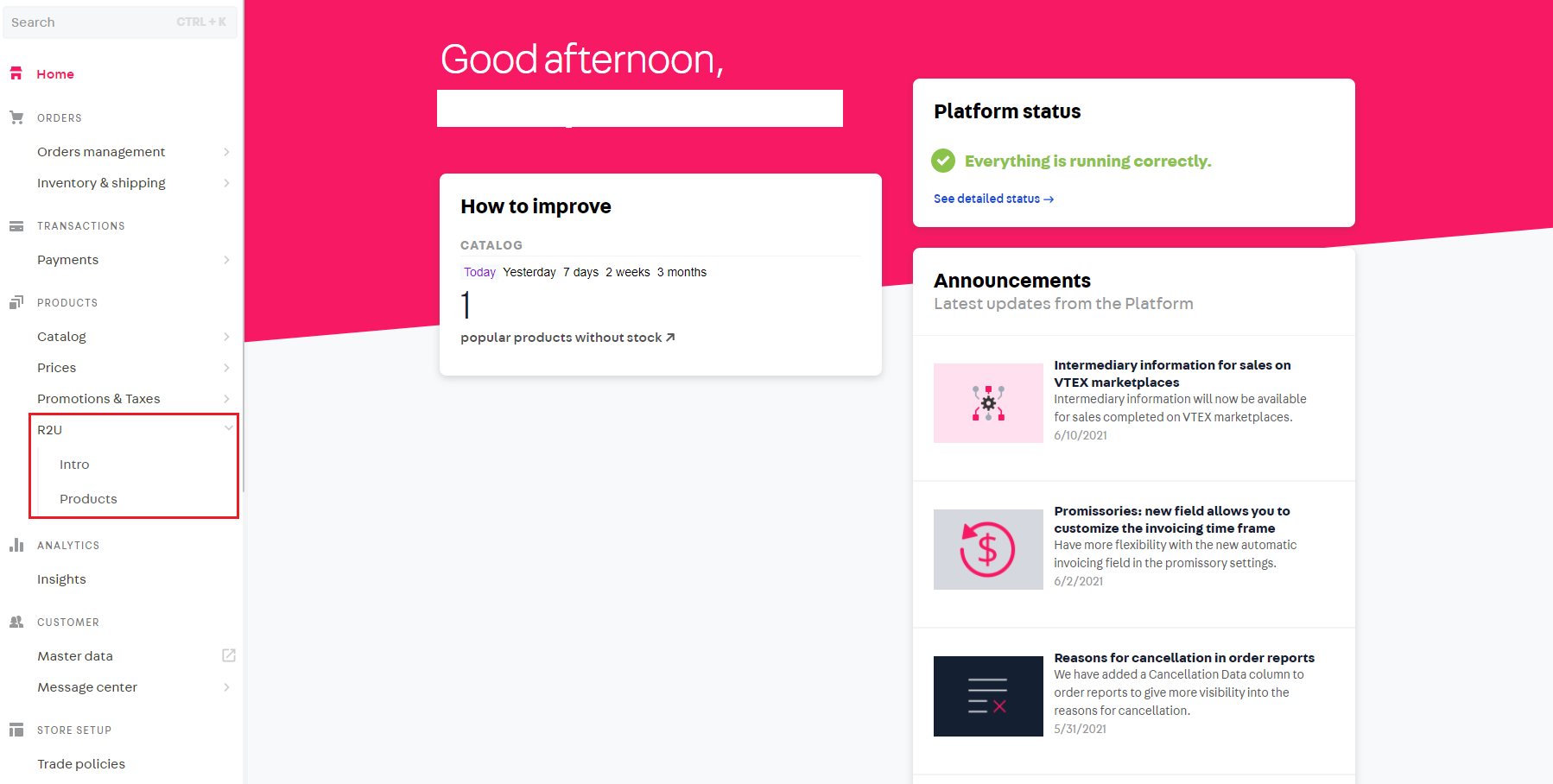 Access to the Intro page and click the button Let's Begin. This action will initiate the process of the creation of your store at our side. You might have to wait a few moments before the conclusion of this procedure. After the process have finished, you should see a screen like this:

You can check your Settings page again and your R2U key will be there, automatically filled.